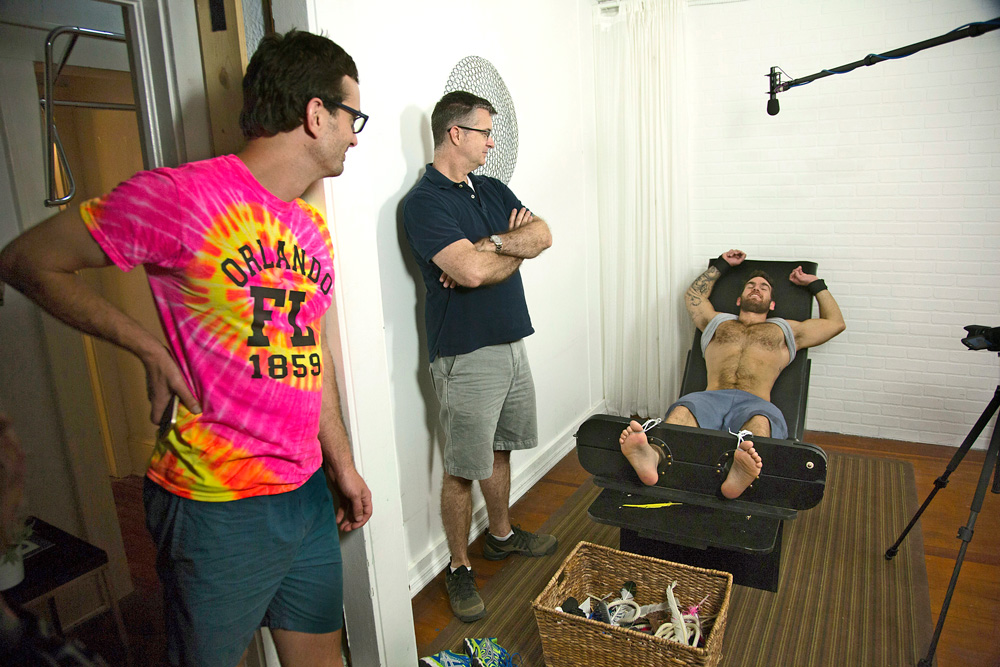 Writer: Laura Imbruglia
Australians, there is a documentary you really need to see. It's called "Tickled" and it's in Oz cinemas right now for an extremely limited season!
This NZ doco is about an underworld of tickling fetishism and bribery of young buff dudes. It's the most fascinating documentary I've seen in years. This tickling sub-culture has an almost Christopher Guest/Eugene Levy-esque level of hilarity and absurdity to the point that the filmmakers have spent the bulk of their promotional time denying rumours that its a mockumentary.
I saw "Tickled" at MIFF a few weeks ago and was lucky enough to be at a Q&A session with the film makers. It's honestly one of the more bizarre films I have encountered. Do yourself a favour and watch the trailer – I'm giving you a 100% guarantee you're gonna wanna go see it.
FIND YOUR LOCAL SCREENING
HERE