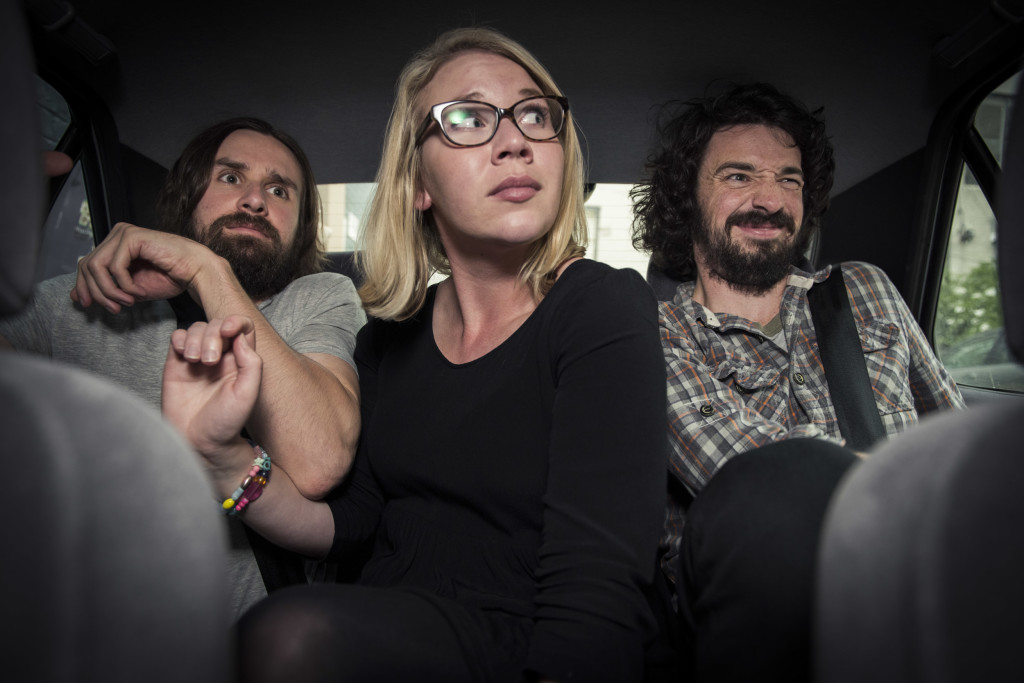 Trillcumber is Mario Hannah, Simon McCulloch and Hayley Tantau – improvisers, sketch writers and comedy nerds who met hanging out and performing with The Improv Conspiracy. Their debut sketch show 'Is This Intimacy?' had a super successful run at the 2015 Melbourne International Comedy Festival, and they're reprising the show for Melbourne Fringe. Trillcumber's got a lot of exciting things coming up, so maybe you should follow them at the below links.
Photo by Esther Buttery.
Trillcumber's delightful "Undercover Salmon" sketch is scattered throughout Episode 1.